The Fleet
The Fleet: Hoodview, Salud & Picaroon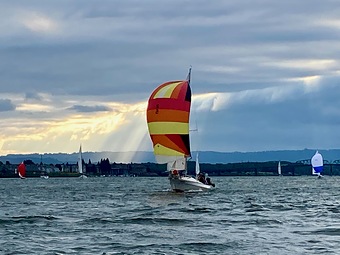 Hoodview is a Kent Ranger 20. These are just plain fun and easy little keelboats. Also, Portland has a great Ranger 20 community, so there is plenty of help around for any questions that come up around these boats.
Salud is a Kent Ranger 20, so all the notes about Hoodview also apply here.
Picaroon is a Santana 22. People like this boat because it is a bit roomier than the Rangers and feels a bit less "tippy", which is nice for people new to sailing.