Our Donors
OWSA's mission is to make learning the art of sailing accessible to any woman who wants to learn. For this reason we keep our annual dues low. It is through the generosity of our amazing donors that we are able to offer programs that present learning opportunities to our members.
Our Community Skippers - Boat Owners
We are very grateful for the many sailboat owners who give of their boats, time, and knowledge to help make our Wednesday Night Sails, races and sailing classes a success. We couldn't operate many of OWSA's programs without the engagement of our Community Skippers. The skippers knowledge and gracious donation of their time to teach sailing techniques is invaluable to OWSA.
A. Mazon & Associates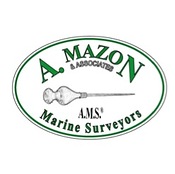 We are so grateful for the support Alison at A. Mazon & Associates has provided OWSA. She has gone above and beyond in supporting OWSA by inspecting boats, providing direction on boat maintenance and making a classroom available for classes at a reduced rate throughout the 2019/2020 education year.
McCuddy's Marina
Thank you to McCuddy's Marina for providing free trailer storage for our two OWSA trailers! McCuddy's also allows us to park three boats in two slips to help reduce overall costs for our non-profit.
Island Sailing Club
Island Sailing Club has generously donated memberships and classes for several years. Their annual donation enables OWSA members to improve skills, gain confidence, and get ASA certified. Each year up to two OWSA members are given scholarships through our ISC Scholarship Program that OWSA operates in partnership with Island Sailing Club.
Support the Nonprofit:
Oregon Women's Sailing Association is a 501(c) (3) charitable organization. We are a completely volunteer-run organization and welcome both sponsorship and donations year-round. Please contact the Commodore if you are interested.

We're registered with amazon smile; follow the link to redirect a portion of your purchases to the nonprofit.