Our Donors
OWSA's mission is to make learning the art of sailing accessible to any woman who wants to learn. For this reason we keep our annual dues low. It is through the generosity of our amazing donors that we are able to offer programs that present learning opportunities to our members.
We are so grateful for the support Alison Mazon has provided OWSA. She has gone above and beyond in supporting OWSA by inspecting boats, providing direction on boat maintenance and making a classroom available for classes throughout the 2017 year.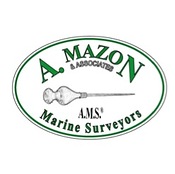 Our Skippers - Boat Owners
We are very grateful for the many sailboat owners who give of their boats, time, and knowledge to help make our Wednesday Night Sails and sailing classes a success.

Bob Neild and Pam Pickens
Huge Thanks to Bob Neild and Pam Pickens who donated their boat, Cloud 9, to our BOAT program in 2014. Cloud 9 is a J24 and will serve OWSA well.
Columbia River Marine Assistance
Colleen Bennett has supported OWSA for many years and has extended service to countless members.
Island Sailing Club
Island Sailing Club has generously donated memberships and classes for several years. Their annual donation enables OWSA members to improve skills, gain confidence, and get ASA certified. Each year four OWSA members are given scholarships through our ISC Program.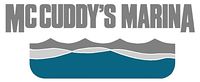 McCuddy's Marina
You will find all of our OWSA boats moored in this fine marina. McCuddy's has been a generous donor from the onset of the B.O.A.T program.